WALNUT
ONE OF THE FINEST TYPES OF WOOD IN THE WORLD
Walnut is a fruit tree which belongs to the Juglandaceae family. It is a robust tree with a majestic presence, it reaches the 50 metres height when it grows up and it stands out for its particularly rough bark. It can be found in all lands with a mild climate: in Europe it grows primarily in France, Greece, and Italy, in particular in the central regions and in the Po Valley, where some crops specialized in the production of fruits and wood can be easily found.
ELEGANCE IN EVERY RESPECT
Characteristics
A wood with a high stability, characterized for its hardness, pleasantly grained with the characteristic tones of the white sapwood, with shades tending to yellow and chocolate-brown heartwood. It presents natural, refined, and elegant shades.
Uncompromising quality
We use wood that only comes from Europe and belongs to the Juglans nigra and Juglans regia species, commercially known as "Noce Canaletto", whose name comes from the inner ducts that transport the chlorophyll. It is used for items in solid and veneered wood, while the "National Walnut" is more precious and therefore used in marquetery and for the production of unique pieces.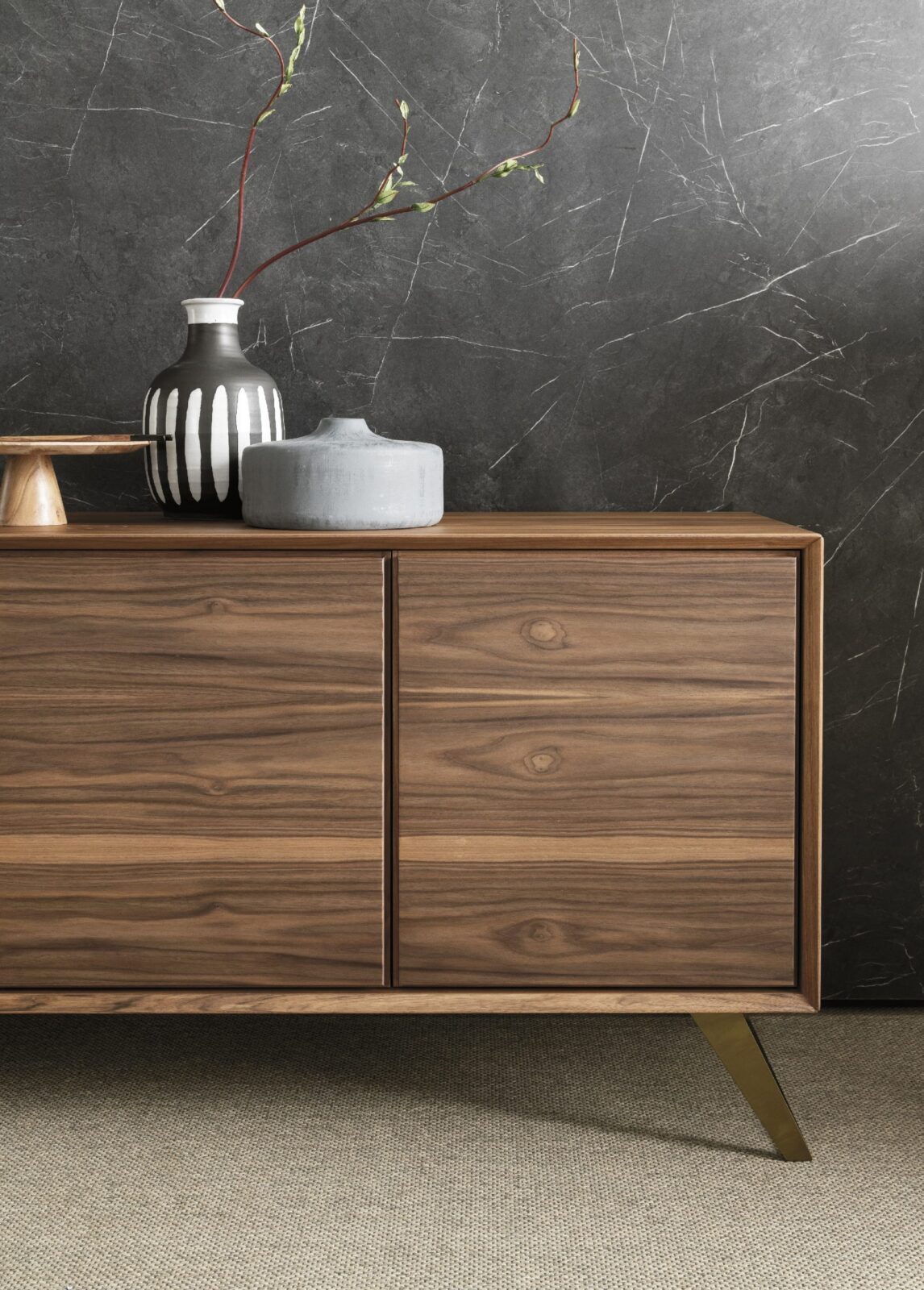 ELEGANZA SOTTO OGNI PUNTO DI VISTA
Caratteristiche
Un legno dall'elevata stabilità, contraddistinto per la sua durezza, piacevolmente venato con toni caratteristici dell'alburno bianco con sfumature tendenti al giallo e durame color cioccolato dona effetti stonalizzati naturali, ricercati ed eleganti.
Qualità senza compromessi
Selezioniamo legni di sola provenienza europea delle specie Juglans nigra e Juglans regia, commercialmente conosciuti rispettivamente come "Noce Canaletto" il cui nome proviene dai canali interni che trasportano la clorofilla, utilizzato per realizzazioni in massiccio e impiallacciate e "Noce Nazionale" maggiormente pregiato, utilizzato per intarsi e composizioni uniche.
The walnut wood essence ennobles your rooms, giving a touch of innate elegance